Welcome to the official website of Taylor Christian Camp. The camp is located in rural Allen County Kentucky, near the community of Holland.

2017 CREW, Inc
Spring Fundraiser
May 6, 2017
Franklin Church of Christ Fellowship Hall
6:00 pm
Brian Staron – Emcee
Youth Minister at the Franklin Church of Christ
Dinner will be provided along with an update on facilities and future plans at camp. Come and spend a fun evening and support Taylor Christian Camp.
Camp Motto: Colossians 3:17 – "Whatever you do, do all to the glory of God."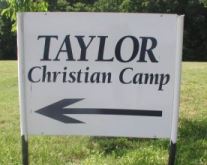 Hear a poem about Taylor Christian Camp
Camp Motto: Colossians 3:17 – "Whatever you do, do all to the glory of God."